3 min
read

Updated on 3th March 2016
3th March 2016
03-03-2016
As much as we all condemn the fake news concept, its corruption of truth, its say anything to get a click reality distortion, the uncomfortable truth is that as paid search advertisers – we have our own role to play .
Clearly a lucrative industry – hence the tsunami of fake news sites – it's time we faced up to an important question.
A question of complicity.
A question that ask… are we as paid search professionals responsible for making the fake news site owners rich?
No one wants to make the first step
Sure, Facebook, Twitter, Google and the rest could have and can do more to stamp out the problem and without doubt they're working hard to come down hard on the fakers – it would be unfair though to lay the blame with them alone.
What about the advertisers? What about the PPC agencies, the multi million dollar paid search agencies pouring hundreds or thousands of dollars into fake news site owners' pockets? What about us?
Every time we let our ads running on a fake news site we give the fakers the chance to earn money. Whether we're managing our own ads or managing the ads for multiple clients don't we have a responsibility for where those ads are run?
As PPC agencies and advertisers it's in our power to shape a better future.
We have control
As inadvertently implicated as we are, we are also in control.
In charge of spend, we have our hand on the taps. We have the power to stop fake news revenue streams and fake news sites dead in their tracks. The equation is simple. Once the money disappears so too will the industry.
But we can't do it alone.
We need to work together.
We need to combine our talents to exclude the fake news sites (to exclude any untrustworthy, low quality domains for that matter) from our campaign placements.
Misplaced optimism? A dream? I don't think do.
What better time, what better place to start the faker fightback than here and now? WE ARE IN CONTROL, we are in charge of spend and we can choose where that spend goes.
As the fake news industry works together to undermine our industry so we should work together to protect it, to strengthen it.
The tip of the iceberg
So there are more than 2 million websites on the Google Display Network alone. Famous sites, important sites such as youtube.com, ebay.co.uk, ehow.com, but in this very same network you can also find the likes of (be sure to browse incognito if you visit these domains):
mindbodyhealthplan.com
justamazingrecipes.com
myviralfitness.com
Spot any differences? Sites you'd be more inclined to advertise on than others?
Truth is, there's a huge difference in quality between sites. A huge difference highlighted a year ago by four large US search agencies who created a list of 429 badly underperforming Google Display Network domains after sharing and combining data on $276,708 of ad spend.
400+ placements block on google display network
429 duds out of 2 million? While the PPC community will be eternally grateful for them putting this list together the results pose many more questions than they answer.
The first obvious one being – with just 0,02145% of Google Display Network domains identified as bad, are there more like these ones?
What will be 430th domain on this list? The 431st? The 432nd? 433rd?
Despite the epic research such a small sample size and spend surely tells us the list is far from definitive.
In fact, we predict it's just the tip of the fake news, low quality domain iceberg.
How much cash are you spending with the fakers?
While we can't give you a definitive amount our Google Adwords Scripts (scripts you're free to use, to share, to modify… to do what you want with) at least give you an indication of some of the money you've spent on fake news sites.
With the help of bsdetector.tech we put together a list of fake news domains that you can test your campaigns against.
Just run the script to find out how much you've spent on those specific domains over the last year.
Please go to this URL and make a copy of the Google Spreadsheet and create a Spreadsheet of your own that you can edit and work with. Add your spreadsheets' url to the script and let it run to gather the data. You can set parameters such as time frame as required. The script is commented well and we also created an MCC level script that you can download from here.
Download the account level script from here.
Download the MCC level script from here.
Hopefully you won't have contributed too much spend to the fake news sites. That said, even if the numbers do make you wince at least now you have a the insight to be able to block them forever.
Click bait, fake health tips and other nasty valueless destinations
Fake news sites are just one of the ways that the integrity of our work is compromised, with every sector suffering its own version.
For example the health industry is full of junk science sites offering ludicrous claims – fat busting super pills, mysterious concoctions with magical health benefits, quick cures, whacky logic defying remedies and on and on.
Often just one visit and a single click on any element of one of those pages and as if by magic… you've liked it.
Trustworthy?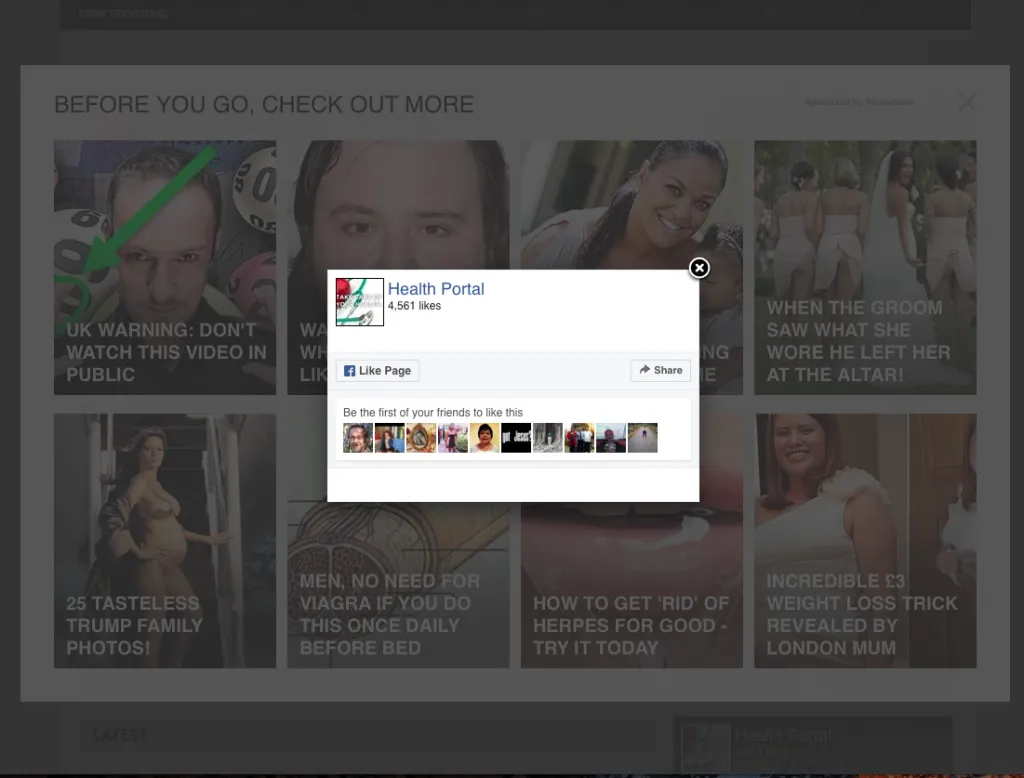 The world's best home remedies delivered to you straight from Dragomance Street, Kumanovo City, Macedonia.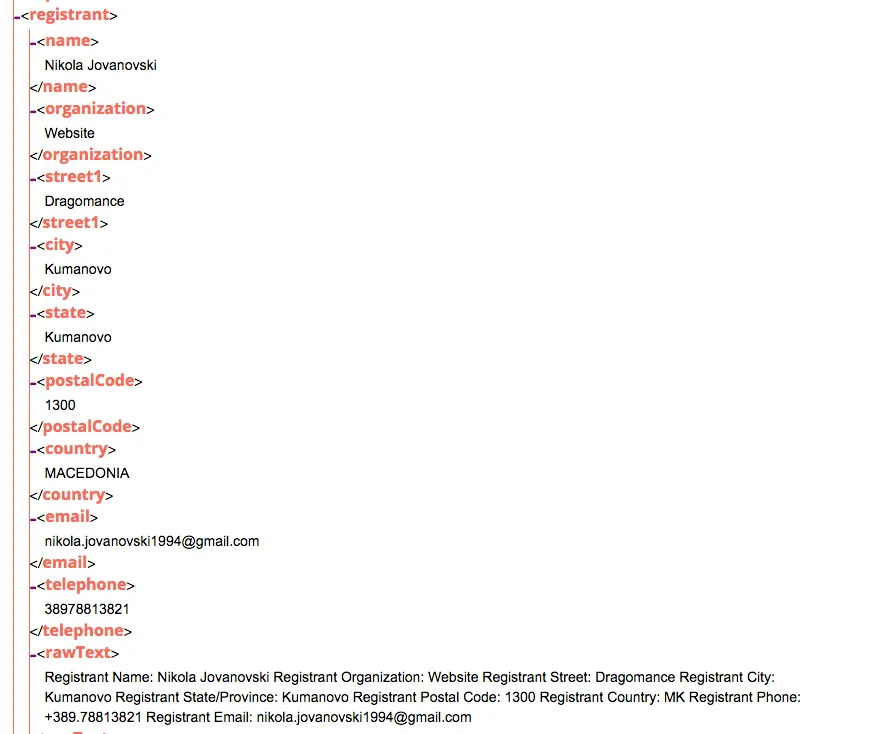 Who'd have thought?
But wait… there's more… much more, an army of pages all published from the Kumanovo City. A world centre of medical research? A leading Medical University? A scam more like:
(use your browser in privacy mode before visiting these domains!!!)
healthteamadvisor.com
healthyandbeautylifestyle.com
healthyandnatural.life
healthybody-healthyspirit.com
healthyfoodhouse.com
healthyfoodvision.com
healthylifeexperts.com
healthylifefusion.org
healthylifeidea.com
healthylifeisbetter.com
healthytipscenter.com
healthywayoflive.com
And guess what?
All those sites have their own Facebook pages and all are sharing each other articles.
Take a look…
https://www.facebook.com/Healthy-Life-Fusion-421593661364469/
https://www.facebook.com/magicalrecipesforhealthylife/
https://www.facebook.com/Way-to-Nature-Life-1762805430600336/
Surely it's time we worked together to defeat them?
Here's another spreadsheet, just feed your script with this spreadsheet and you can see whether and to what extent you supported these junk science sites in the last year.
Sample Junk Science Sites List Google Spreadsheet.
Enough is enough!
It's a massive problem and too many legitimate advertisers are being robbed of their ad budgets by fake and fraudulent sites.
Here's just one example 'Stroke Association' paying out for ads on a fake science site hijacking real, legitimate, science with junk stories.
SEMSentinel
We've created SEMSentinel to help advertisers distinguish between junk sites and good sites. Two years in development and scheduled for release on Feb 1st 2017 SEMSentinel is a specially developed Quality Score system.
The only tool of its type on the market SEM Sentinel quickly spots low conversion display network sites and cuts them out of your network.
53 domain parameters tested

Smart machine learning

Low value domains blocked FAST
For more information please visit SEMSentinel's website.
We put together a third list of domains based on what SEMSentinel found. Those domains have suspiciously high CTR.
Google Spreadsheet for sample domains with unnaturally high CTR.
#stopfundingfakenews
OK… so that's our contribution for now. We hope you get plenty of use from our tools.
But let this be just the beginning. Will you help us? Will you help us block fake news, junk science, etc sites from your campaigns?
Please share this article, with the hashtag #stopfundingfakenews
Let's spread the word with other agencies, advertisers and make a real change.
#Links:
Sample Fake News Sites List Google Spreadsheet. 
Sample Junk Science Sites List Google Spreadsheet.
Sample Domain List with very high CTR.
#Scripts:
Download the account level script from here.
Serious online marketing for serious online sales