Who Are Your PPC Competitors?
Even before you start analysing your competitors, spend some time defining who your competitors really are. Suppose you are a new eCommerce business selling pet food and accessories in London.
Your competitors won't be Amazon or eBay.
Since you're a local supplier, your competitors will be other pet eCommerce sites based in the UK. Monster Pet Supplies and PetShop UK are some examples. If you were selling worldwide, your competitors would be Chewy.com, Petco.com, etc.
Competitors are mainly of two types:
Direct Competitors: Companies or businesses that sell similar products to the same audience
Indirect Competitors: Companies that don't sell the same products but are in competition with your business
What Is Competitor Analysis and Why Is it Important?
Competitor analysis, also known as competitive analysis or competitive research, is a strategic approach to identifying your competitors and their products and marketing strategies. The purpose of competitor analysis is to compare your business and marketing strategies with your competitors and determine the scope for improvement.
PPC competitor analysis is the cornerstone of an effective PPC campaign or marketing strategy. Analysing your competitors helps you know what's working in the market and how you can align yourself with the market trends. Let's look at how competitor analysis can help improve your PPC campaigns.
Identify and Follow Industry Market Trends
The competitive landscape is constantly changing as new trends continue to appear. These trends can be short-term, lasting for a few weeks/months or long-term lasting for years. For instance, the effect of COVID-19 on eCommerce is a long-term trend that has lasted for over 1.5 years.
In the eCommerce space, first movers always get an edge. Competitor research enables you to find new trends, jump on them before others, and get a first-mover advantage.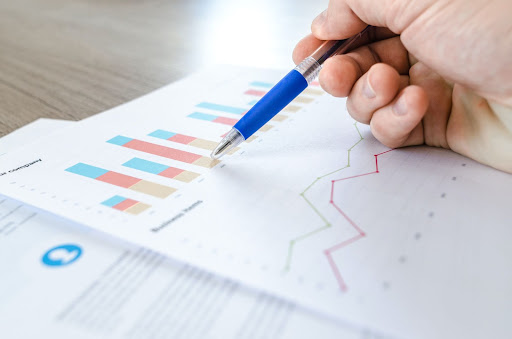 Learn from Your Competitors
Your competitors aren't necessarily a threat to your business. Sometimes, they can help you to make brilliant decisions.
Let's take an example of the smartphone market. Nowadays, all smartphones come with three or four rear cameras. Not too long ago, most phones rocked a single camera only.
HTC introduced the dual camera setup on phones back in 2007 but failed to market it appropriately. Apple and Samsung, two major HTC competitors, stole that idea. Samsung launched a flip phone with a dual camera in Korea but failed to capitalise upon the idea that would change the face of the smartphone industry. Apple embraced the idea, learnt from the mistakes of HTC and Samsung, and launched iPhone 7 Pro with a dual camera.
The result? iPhone 7 became the world's best selling smartphone in 2017 Q1.
Improve Your Google Ads Campaigns
If your competitors are targeting specific paid keywords and getting positive results, you can include them in your marketing mix as well. By following your competitors, you can review and upgrade your Google Ads campaign.
Review Your Marketing Strategy
A marketing strategy is good if it works. To know what's working, you need to know what your competitors are doing. By analysing your competitors, you can know what other strategies they are using to increase sales. Are they using email marketing? Are they investing in content marketing?
A Step-By-Step Guide to Conducting Competitor Analysis in 2021
Having discussed the benefits of PPC competitive analysis, let's delve into how you can analyse your competitors. There are various ways to do competitor research. Reading your competitor's blogs or checking their social media are different ways to research your competition.
However, following a proper structure is vital to extract in-depth, actionable PPC competitor intelligence and insights.
Here is a step-by-step process of performing competitor analysis and improving your paid search strategy.
Clearly Define Your Market and Competitors
An often overlooked but one of the most important aspects of successful competitive research is identifying your competitors. As discussed in the first section, not every business that sells similar products or targets the same audience is a competitor. Therefore, you must ensure you're examining the right business.
Competitors can be of multiple types, including:
Primary or direct competitors
Secondary or indirect competitors
Future competitors
Replacement competitors
Let's stick to primary PPC competition for now, as you'll be competing with them, mostly. Look for these characteristics to identify a direct competitor:
They sell the same/similar products.
They target the same audience.
They are based in the same location.
Their pricing is the same or similar.
You can consider a business your primary competitor if it ticks all four boxes.
Analyse the Goal, Budgeting, and Intent of Each Competitor
Once you find your competitors, begin with the analysis part. The first thing you need to analyse is their marketing budget and what portion they allocate to PPC ad spend.
The only way to get an accurate answer to this question is by asking your competitors how much they spend on their PPC strategy. Since most businesses won't answer that, you may never know how much a business spends on PPC. However, you can get a rough estimate of their PPC spend by closely monitoring their campaigns and advertising activities.
Check Competitor Domain Authority and Quality Scores
Though domain authority is more significant for organic search results, it plays a pivotal role in PPC ads as well. If a competitor's domain authority is high, they are more likely to rank for highly competitive keywords. In such cases, it's better to avoid competing for high-volume keywords and look for keyword gaps (more about it in the next section).
Another important element to consider, along with domain authority, is the Quality Score. Google defines Quality Score as the rating of the overall user experience of your ads and landing pages. The score is given on a scale of 1 to 10, with 1 being the lowest. Google gives priority to ads with higher quality scores.
You can combine domain authority and Quality Score to determine how difficult it is to compete with a business. If your competitor has a high-Quality Score and Domain Authority, you'll have to work harder to get ads, ranked higher.
Identify Paid Keywords and Keyword Gaps
Keywords are arguably the most important aspect of PPC advertising. Therefore, it's essential to find the keywords for which your top competitors are bidding or ranking. If you do PPC bidding on Google AdWords, you can head to Details > Auction Insights to see where your competitors show up and their impression share.
Contrarily, you can use keyword tools like BuzzSumo and SEMRush to find the top competitor keywords and analyse their marketing efforts.
Here's a secret. When conducting keyword analysis, focus on identifying the keyword gap. If your competitor's keyword rankings, domain authority, and Quality Scores are high, competing with them can be challenging. The safer approach is to look for keywords that your competitors have missed.
These could be long-tail variations of the keywords your competitors are ranking for or keywords similar to them. By optimising your own PPC campaign for these keywords, you can achieve better results and even outperform your competitors' search engines or display advertising campaigns.
Evaluate PPC Campaigns, Offers, and Calls to Action
Once you have identified the keywords your competitors are and aren't ranking for, you need to examine their ads, ad groups, and offers. This includes evaluating their ad copy variations and the headlines and banners they use for each offer.
A few questions to answer are:
What calls to action (CTAs) are they using?
Do all their ad copies highlight a discount?
Are they offering a 100% refund?
What about the target search page location?
Now, compare their ad version with your advertiser's ad, and see if you can improve it. Try changing the ad copy or headline to see if it performs better.
Determine the Ad Platforms Used
The next step is to check the advertising platforms your competitors use. Many new business owners limit themselves to Google Ads only. However, other online advertising channels can also produce amazing results.
Apart from Google Ads, your competitors could be using Microsoft Ads, Facebook Ads, Instagram Ads, Twitter Ads, or LinkedIn ads. Many companies prefer less popular advertising networks like Bidvertiser and BuySellAds as they offer ad spots at a lower CPC.
Determine how many paid ads your competitors run on each network. By diversifying your PPC marketing strategy across various networks, you can reach a broader audience and get more sales.
Dive Into the Conversion Funnel
Finding competitors organic keywords and evaluating their ad copies is not enough. You need to delve deep into your competitor's conversion funnel and compare it with yours.
Click on a competitor's ad and visit their landing page. Look for the CTA on the landing page, and see what actions are your competitors asking consumers to take. Are they using a direct sales approach by asking users to buy? Or are they using a lead nurturing approach by collecting a user's email addresses?
If they're using the lead nurturing approach, you can even join their email list to see how their digital marketers use emails to nurture and convert their leads.
Analyse the Landing Page and Website Experience
Analysing the conversion funnel isn't enough. Check your biggest competitors' websites and landing pages and compare them with yours. How is the navigation on their website? Are their websites and landing pages mobile-friendly? What visual and design elements are they using to entice the customers?
Look for Other Marketing Tactics
Finally, find which marketing strategies apart from PPC do advertisers use. Some common marketing strategies used in combination with PPC advertising are:
Publishing blogs to rank for profitable keywords and get organic traffic
Actively using social media and engage readily with their audience
Partnering with influencers on social media
Conducting a digital marketing review of your competitors will help you find what other marketing tactics work well for them.
Use the Right PPC Competitor Analysis Tools
Thanks to cutting-edge tools, you don't need to be an advertising expert to analyse your competitors. With the right tools, you can find how many PPC ads your competitors are running and what's working for them.
Let's look at a few tools that will help you conduct a thorough competitive analysis without the need for any technical knowledge.
iSpionage: This tool helps you find the number of ads your competitors are running, for how long, and the keywords they're bidding on.
Search Monitor: The "Competitive Insights" version of Search Monitor provides data on brand bidding, product listing ads (PLAs), SERP, SEO, and PPC benchmarks of your competitors.
SEMRush: SEMRush allows you to discover your competitor's top-performing keywords. You can also conduct site audits and generate custom reports.
Ahrefs: With Afrefs, you can analyse the landing page experience and search performance of your competitors.
Campaign Watch: This tool provides insights into your competitors' search visibility, new ads, landing pages, and average position.
Competitive Analysis Complete, Now What?
After conducting proper competitive analysis, you'll have a significant amount of data to act upon. Evaluate the data to find key areas where your competitors have performed better than you. You can now revamp your marketing strategy based on those insights.
During your competitor research, you'll also come across some mistakes your competitors are making that you may have unknowingly made in the future. For example, they might be spending a lot of their advertising dollars on social media but not getting satisfactory results. This way, you'll know that running ads on social media isn't right for your business.
Conclusion
Marketing and advertising success depends on trial and error. You try a strategy, and it either works, or it doesn't. However, in this fast-paced world, businesses don't have the time and resources to test every available strategy. Through competitor analysis, you can find out exactly what works and doesn't work and put your advertising dollars in the right place.